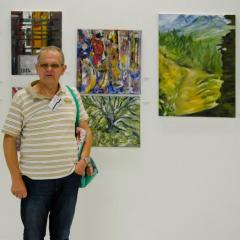 This topic is now closed to further replies.
---
Similar Content

By janouke

Beste,
Tot mijn schrik is Iceworld off line. Ik heb inderdaad een mailtje ontvangen in maart . Maar ik heb niet geschakeld dat dit gevolgen zou hebben. Ik kom er dus nu niet meer op.
Misschien ben ik blond . Maar ik weet echt niet wat er fout is gegaan. Had ik moeten reageren op deze mail?
Een hele verdrietige E-book lezer.
groetjes
Janouke
 


By try_it20

Is het nzb forum iceworld.online offline?
I get a https-error, en continuing to the site brings me to a default landing-page of Plesk-server. Hope it will get back online again.


By NetNiet

Hallo, ik ben benieuwd of er iemand van het beheer van Iceworld hier nog op het forum actief is?
Iceworld heeft me destijds geholpen om op het forum te registreren, aangezien ik in Tunesie woon en dit door jullie werd gezien als een VPN en registratie dient zonder VPN te gebeuren.
Maar sinds van de week kan ik ineens niet meer inloggen op jullie forum, mijn gebruikersnaam is ineens niet meer bekend 😱😁
Ik had destijds ook van iemand van het beheer een email gekregen, daar had ik nu ook weer een email naar toe gestuurd, maar dat email adres is opgeheven.
Dus ik hoop dat er iemand hier op het forum zit van Iceworld en mij weer zou kunnen helpen?
Alvast super bedankt!