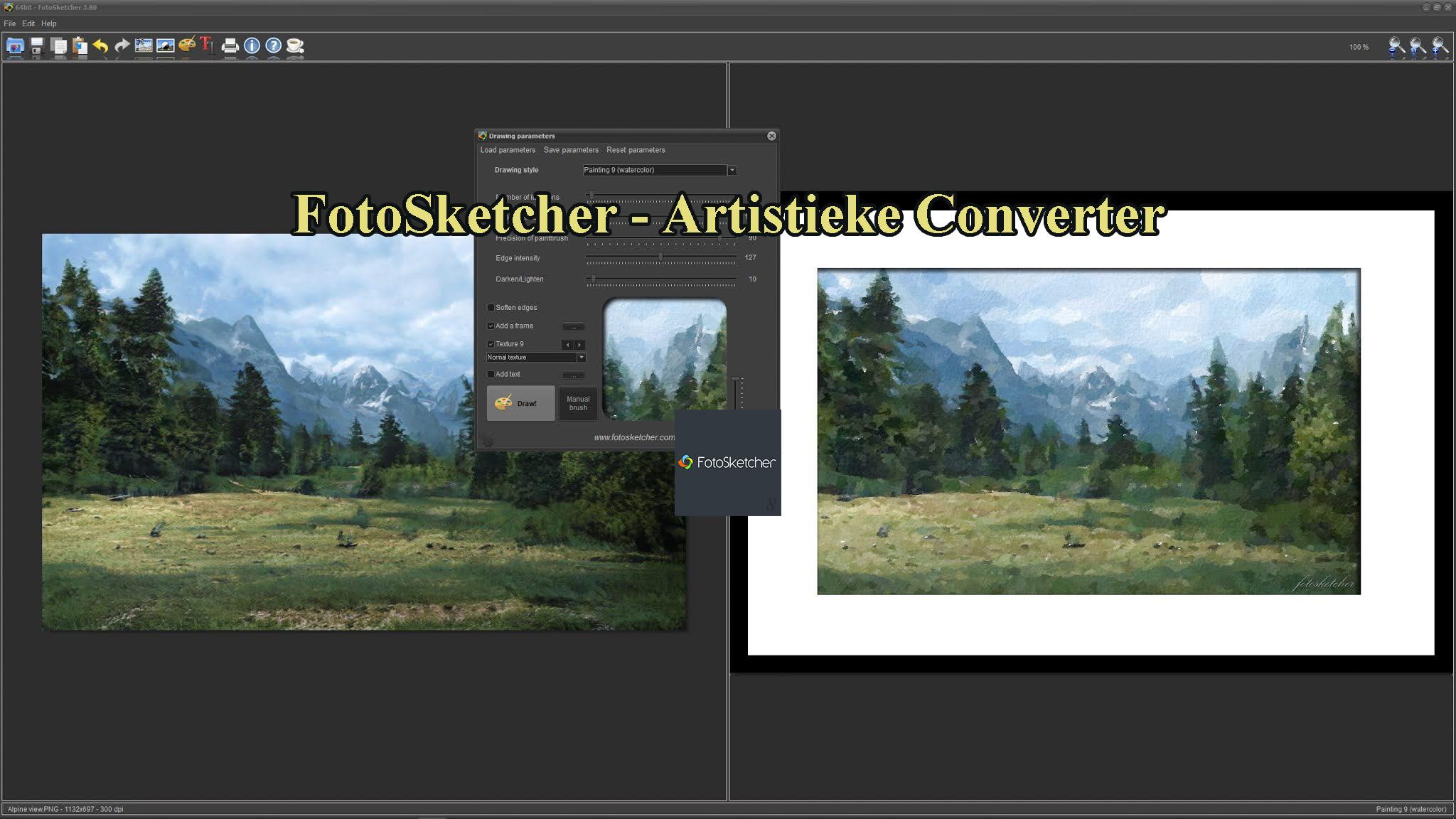 FotoSketcher - Gratis Artistieke Converter
---
Of je er een foto met zonnebloemen mee omturnt in een Van Gogh valt te bezien, maar met het gratis en portable FotoSketcher kun je foto's wél makkelijk naar allerlei tekeningen en schilderijen converteren.
Stap 1
Je kunt nagenoeg meteen aan de slag met FotoSketcher, maar het is geen slecht idee even op het vraagteken te klikken voor een online helpsectie met instructies en fraai beeldmateriaal. Je kunt nu een foton importeren via het mapicoon of met Ctrl+O.
Stap 2
Er verschijnt een dialoogvenster waarin je de Tekenstijl selecteert, zoals Potloodtekening, Pentekening, Aquarel, Cartoon enzovoort (circa dertig modellen). Het resultaat kun je vervolgens met behulp van schuifknoppen en functies verder aanpassen. Een voorbeeldweergave toont meteen het effect.

Stap 3
Bevestigen doe je met Teken!, maar misschien wil je die instellingen eerst bewaren. Dat doe je via Instellingen opslaan; weer ophalen kan met Instellingen laden. Klik op het tandwielpictogram als je meerdere acties in een script wilt vastleggen en bewaren. Je regelt die acties dan in één keer met Script uitvoeren.

Stap 4
Via het T-icoon is het mogelijk tekst aan te brengen met een eigen lettertype, transparantie, kleur en locatie. Dit laatste kan tot op de pixel nauwkeurig. Met het schaartje kun je de bron- of doelafbeelding bijsnijden. FotoSketcher bewaart het resultaat standaard onder een andere naam, in jpg-, png- of bmp-formaat.
Download FotoSketcher Diverse mogelijkheden onder deze link.
---
2