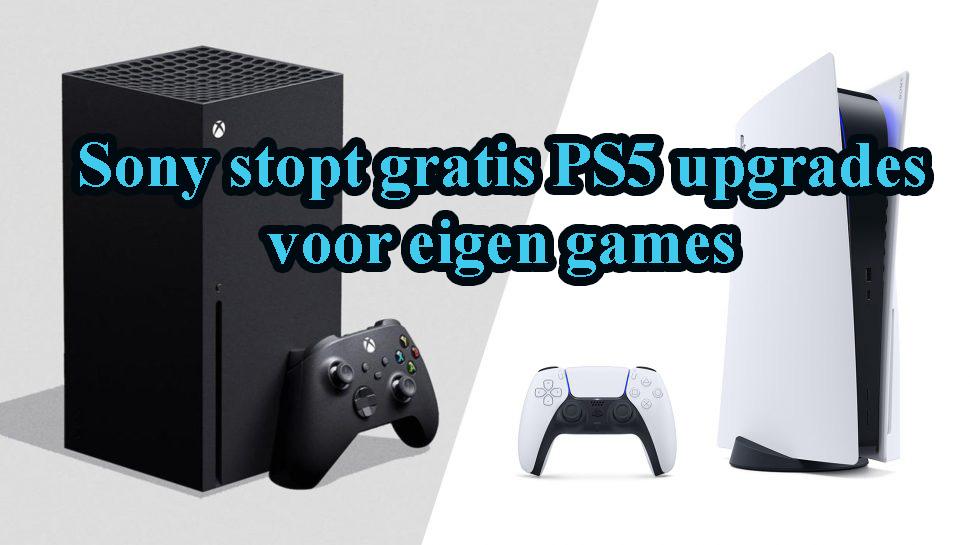 Sony biedt niet langer gratis PS5 upgrades voor eigen games aan
---
Sony heeft bevestigd dat PlayStation 4-gebruikers geen gratis next-gen upgrades meer voor de PlayStation 5 krijgen voor haar first-party games. Gelukkig kun je wel nog PlayStation 4 versie van Horizon Forbidden West gratis upgraden naar de PlayStation 5 uitvoering.
Vorige week onthulde Sony verwarrende details over het pre-orderen van Horizon Forbidden West, waaronder veel verschillende versies van de game. Slechts enkele van de versies bevatten opties om op PS4 en PS5 te spelen. Er was geen gratis of zelfs betaalde upgrade om van de PS4-versie naar de PS5-versie te gaan. Terwijl Sony in het verleden heeft beloofd dat dergelijke upgrades gratis zouden zijn.
Na veel kritiek op het internet besloot het bedrijf de beslissing terug te draaien en de gratis upgrade aan te bieden: maar alleen voor dat specifieke spel. Dat zal niet zijn hoe het in de toekomst zal werken, aangezien Sony heeft bevestigd hierna geen gratis next-gen upgrades meer zal aanbieden. In plaats daarvan moet je 10 dollar betalen om digitale exemplaren van toekomstige exclusieve PlayStation-producten te upgraden naar de PS5-versie.
Gratis PS5 upgrades door onzekerheid
De gratis upgrades naar een PS5- of Xbox Series X-versie van een game is begonnen in 2020. Het was toen namelijk nog onzeker wanneer de next-gen consoles precies zouden uitkomen, waardoor spelers mogelijk zouden wachten met het aanschaffen van games. Verschillende uitgevers, zoals EA en Ubisoft, zijn toen begonnen met gratis upgrades, zodat spelers zonder zorgen een nieuwe titel als FIFA konden aanschaffen.
Door de grote schaarste van de PS5 ven de Xbox Series X zijn bedrijven nog lekker doorgegaan met het aanbieden van gratis next-gen upgrades. Sony is nu de eerste uitgever die aangeeft officieel te stoppen met de upgrades.
---
---
1