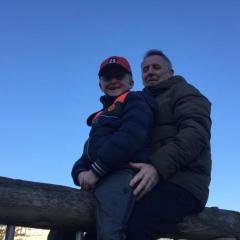 Navigatie Igo my way werkt niet
---
Similar Content

By Rowenjawil

Hallo mijn naam is Jan en ik heb een probleem om Igo primo draaiend te krijgen op mijn din 2 radio ik heb een lege sd kaart heb er al Igo primo op gezet maar als ik hem in de radio doe dan werkt het niet zit wel al igo navigatie op maar is voor de helft Engels daar om wil ik nu igo primo Nederlands gaan gebruike wie kan mijn hierbij helpen B.V.D Jan 


By Guest Gaatjenietsaan

Beste poster,
 
kan iemand mij helpen aan een recente versie van Navsat CR (Costa Rica)?
 
bij voorbaat heel veel dank


By Isegrimm

Hoi, ik heb een Mio Spirit 680 en wil de kaart (West-Europa, TeleAtlas v10.0950) hierop updaten.
Klopt het dat de kaart niet te updaten is zonder de software te vervangen of een unlock uit te voeren? Alles wat ik kan vinden gaat over het unlocken van de Mio waarbij je iGo of TomTom erop installeert.
Andere alternatief is om de kaart gewoon te kopen (zo duur is het ook weer niet), maar als deze ergens te vinden is en zonder al teveel poespas erop is te zetten, dan is dat wel voordeliger natuurlijk :-)
Alvast bedankt.