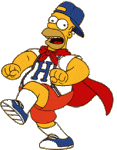 Duken.nl Minecraft server [24/7]
Started by Marciej123,

---
Similar Content

By bebri

Ik heb spotnet2 geinstaleerd. de handleiding gelezen maar loop tegen het volgende probleem.
De providerinstellingen zijn van spotnet overgenomen maar zijn intussen veranderd.
Als ik de provider verander dan kan ik nergens saven
Als ik afsluit staan mijn oude gegevens er weer
Hoe krijg ik het definitief veranderd.
Oude spotnet veranderen hielp niet en is al gedeinstaleerd.


By B@fman

Hallo....
Een week geleden heb ik Minecraft voor de PC aangeschaft.
Ik kan me niet voorstellen dat iemand ooit meer aarde en dieren heeft weggewerkt dan ik in de laatste 6 weken... uren per dag.
Wat is de bedoeling? Moet ik een gat graven naar China?
Geloof het of niet, dit is een echte vraag! (ik snap er echt helemaal nix van)
B@fMan


By andrevr

Ben bezig met het installeren van Soulseek, afkomstig van Duken.nl. Dat gaat allemaal goed, op 1 ding na: halverwege de installatie krijg ik de tekst : Could Not Connect To Server. If Your Internet Connection Is Up, The Server Might Be Temporarily Down. Please Try Again Later.
Maar ik kan wachten tot ik een ons weeg, maar er gebeurt niets. Bij General Options wordt gepraat over een Listering Port en dan wordt je doorverwezen naar een andere website, pcwintech.com. Daar staan alle merken routers onder elkaar. Mijn merk router is Draytek. Die staat er ook, maar niet mijn type.
Nu staat er in die mail dat ik iemand mijn gegevens over mijn router moet sturen en dan kan hij/zij deze toevoegen?
Eh, is dit verstandig en veilig? Of heeft iemand een betere oplossing?
Alvast bedankt!